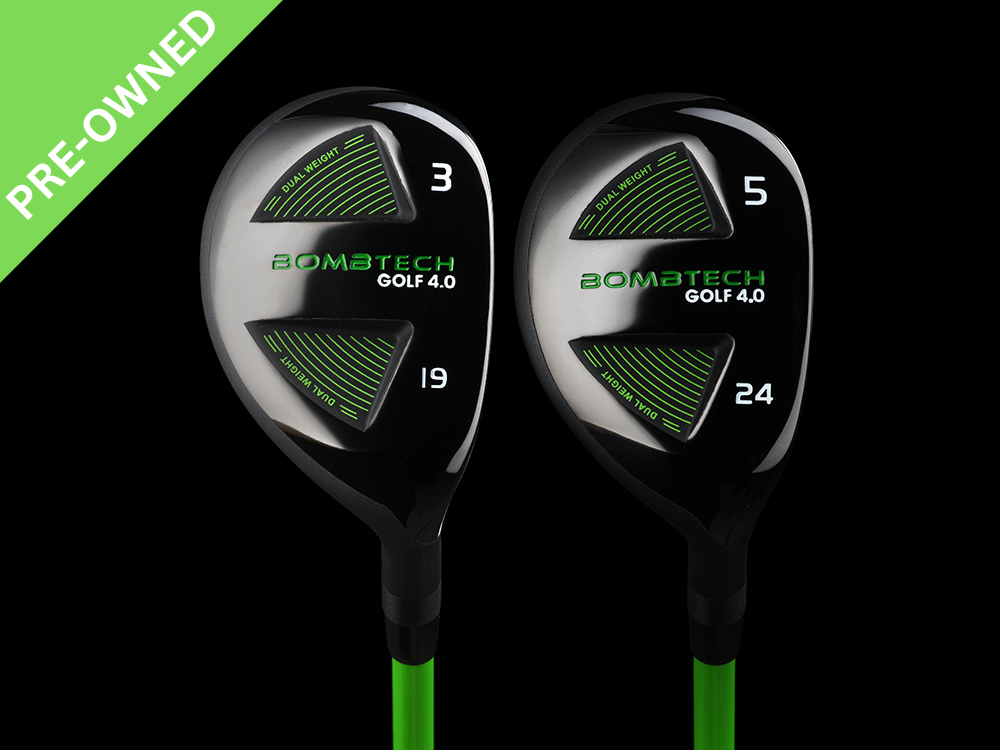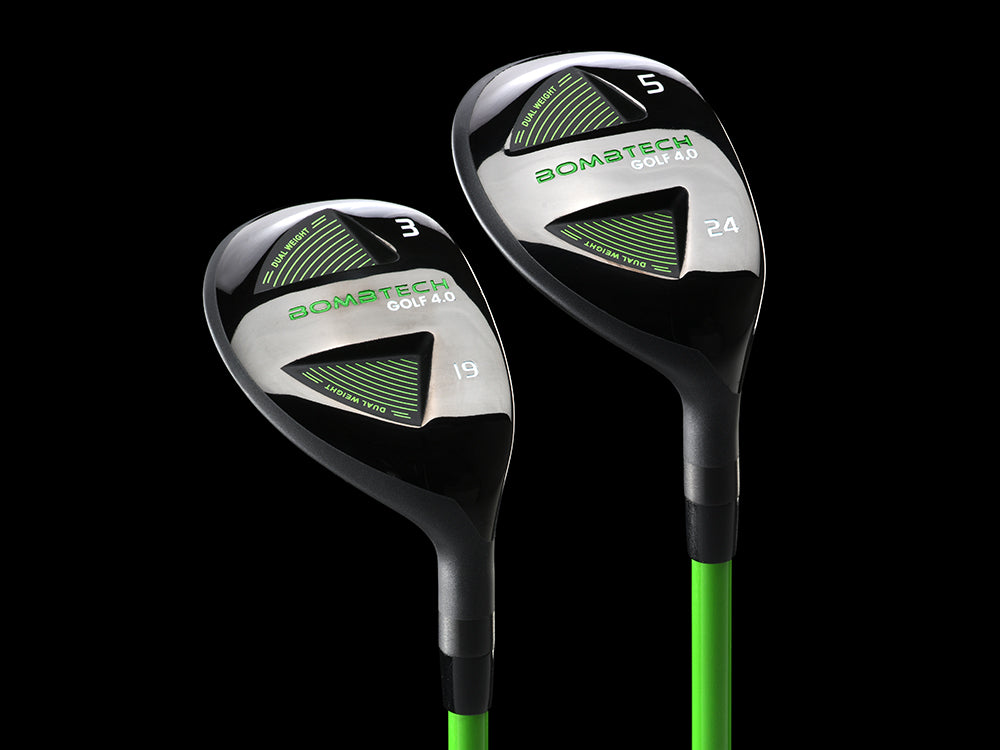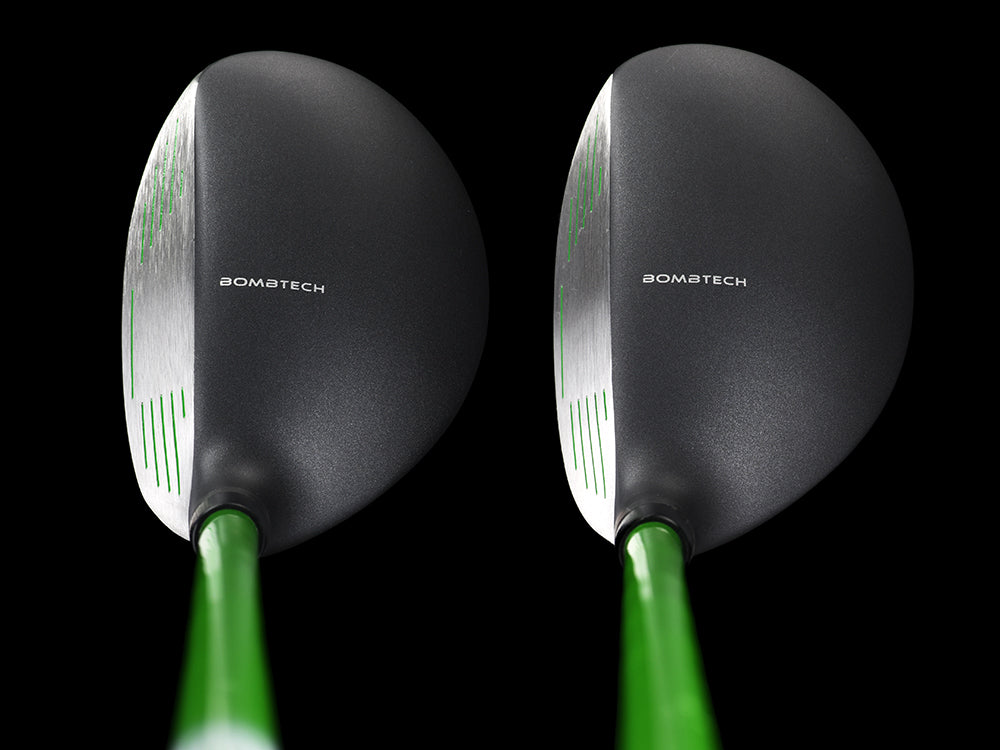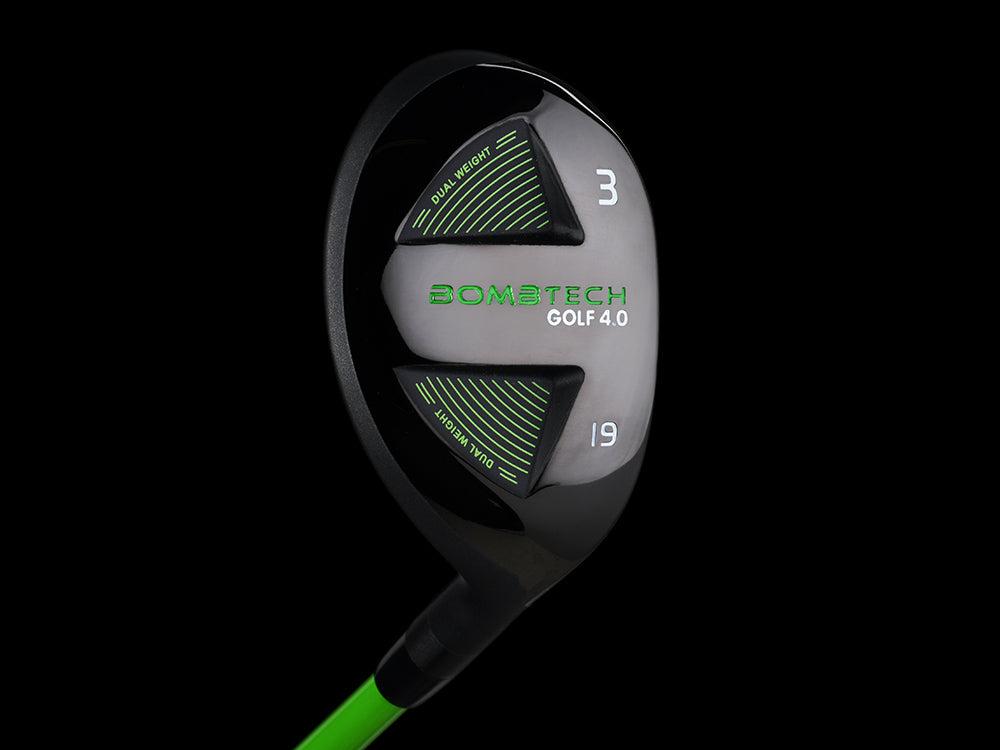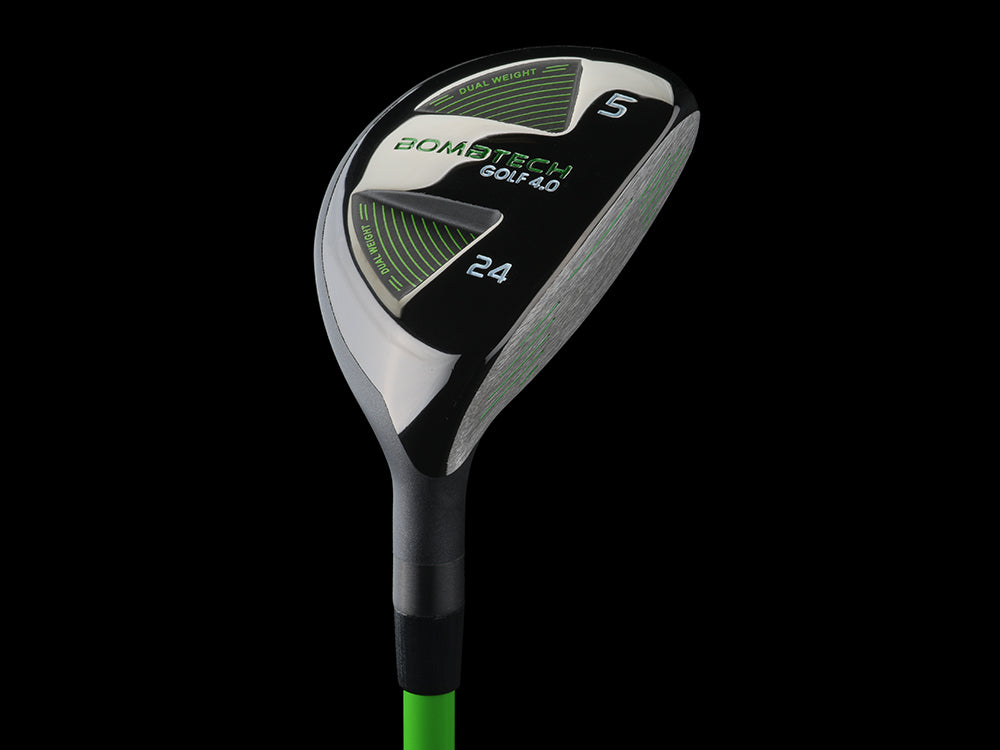 $87.00
$0.00
Pre-Owned BombTech Golf 4.0 Hybrid Set
🔥 Just Launched! 🔥
💣 Easy to hit from anywhere 
💣 New Upgraded Graphite Shaft
💣 Confidence inspiring and long 
BONUS: 2 x Head Covers Included!
Why you will love your New and Upgraded 3 and 5 Hybrid Set
The 3 and 5 hybrid set is specifically designed to hit high booming shots off the tee and the deck.  We love pulling out the 3 Hybrid for our second shot on long Par 5s.  The 5 Hybrid is a secret weapon for long par 3s and for hitting high and soft landing second shots on par 4s.
New Lightweight Graphite Shafts give You More Distance 
The upgraded shafts turn our confidence-inspiring and accurate clubs into long-range weapons. The slightly heavier head was designed specifically to perform with our New and Upgraded lightweight graphite shaft.  The shaft was designed to be stiffer as well, giving you the confidence to swing away. 
Your 3 and 5 BombTech Hybrid Set Includes Head Covers
- 3 hybrid loft: 19°
- 5 hybrid loft: 24°
The Benefits of the Dual Cavity Design
- More weight positioned behind the sweet spot
- Cavities increase accuracy on off-center hits.
- Reduction in drag leads to higher club head speeds
Material and Production Advantage
The head is forged to allow for a thin yet durable face that creates higher ball speeds and a better feel. Results are extremely high smash factors on pure strikes as well as mis-hits. Designed for all golfers to enjoy, from off the deck to the tee. More weight was distributed to the sole of the club to make hitting out of the rough and poor lies easier.
Backed by a 60-Day On Course Guarantee
Here's the deal. You get 2 premium quality hybrids for the price of 1, backed by a 60 day guarantee. How? We only sell online. No retail and no pros means there's no middleman and you get more for your money. We are so confident these will be the best hybrids you've ever played. If they're not, just send them back!
We have sold over 670,000 clubs and my return rate is less than 5%! Buy with confidence. You will love these hybrids, we guarantee it.
BombTech 4.0 Hybrid Head Specs
Hosel Depth: 32mm
Weight:  Hybrid 3 - 236 Grams, Hybrid 5 - 247 Grams
Loft: Hybrid 3 - 19 Degrees, Hybrid 5 - 24 Degrees
Face Angle:  0.5 Degrees Closed
Size: Hybrid 3 - 110cc, Hybrid 5 - 105cc
Lie: Hybrid 3 - 60 Degrees, Hybrid 5 - 61 Degrees
Hybrid Lengths 
3 Hybrid: 40.5 Inches
5 Hybrid: 39.5 Inches
Dexterity: Right Handed
We Ship World Wide!